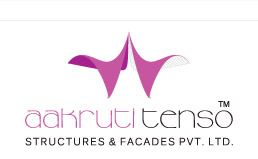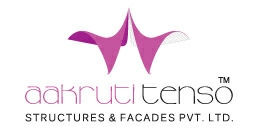 Aakruti Tenso
Structures & Facades Pvt. Ltd. is an India based company engaged in the designing, manufacturing and installation of retractable tensile membrane structures, Retractable tensile canopies, retractable Tents and complex glass facades.
Established by an Indian team of experienced architectural and structural designing, & Roofing Fabricators experts, we have quickly become the Leading roofing contractors of choice for tensile and Canopy structures Clear Span Tents, and canopies Pan India.
more



One of the key components
of a tensile membrane / tensile mrquee / tensile canopy/ fabric roof structure is the tensile fabric itself. The kind of Fabric material to be selected will depend on the desired final effect, steel structure design, durability, aesthetic appeal, Budget and location requirements for the tensile application.
Using exceptional quality tensile fabric materials which are imported from European manufacturers such as Ferrari, Mehler, Sieon, Haytex, Sprech, we are able to create Tensile membrane structures/ Tensile Marquee and forms like never before.
more